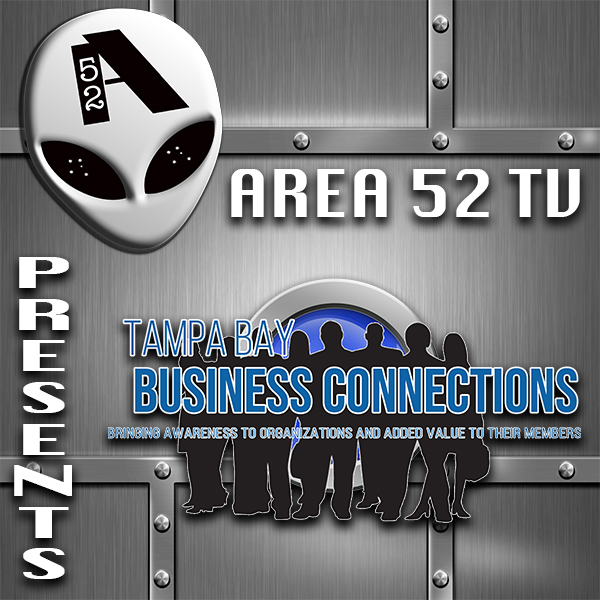 Area 52 TV is proud to present an exciting new show,
Tampa Bay Business Connections!
Each week host John Gaston feature a Professional Business Organization AND their members.
Join them and learn about local opportunities and events, while getting connected to your business community.
Is your organization looking for greater exposure in the Tampa area AND more value for its membership?
Call us today and learn how they can be featured on
Tampa Bay Business Connections.